GN is starting a book club on the forums. January's selection is after the jump!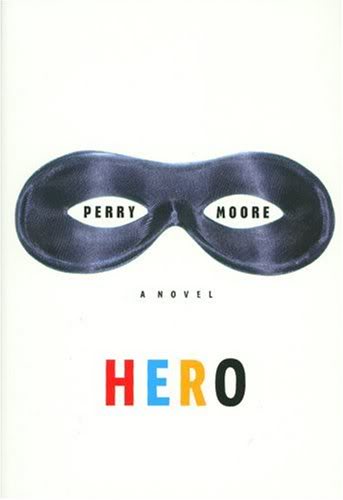 Hero, by Perry Moore, description from Amazon.com:
At the same time that he's coming to terms with his sexual orientation, basketball star Thom Creed is trying to figure out exactly what his untrained superpowers can do. In an attempt to break away from his seemingly non-understanding father (an ex-hero with something to hide) and homophobic community, Thom runs away, only to find himself in the middle of a multi-hero rescue operation. Using his ability to heal, he keeps an injured woman alive until the League superheroes arrive and impresses them enough to get an invitation to try out for a hero apprentice position.
Here's how this whole thing is going to work:
We announce the chosen book on the front page at the beginning of the month.
People read the book then discuss it in the forums during the month.
We post a review of the book at the end of the month.
There's already a thread in the forums to suggest books, but take note: suggestions need not be gay or nerdy to be accepted. This month's book just happens to be both. So go out, buy the book, read it, love it, hate it, and tell us all about it.
Also, as a heads up, I'll mention that the current front-runner for next month's book is The Unbearable Lightness of Being by Milan Kundera.
Tags: book club, books, forums, hero, perry moore