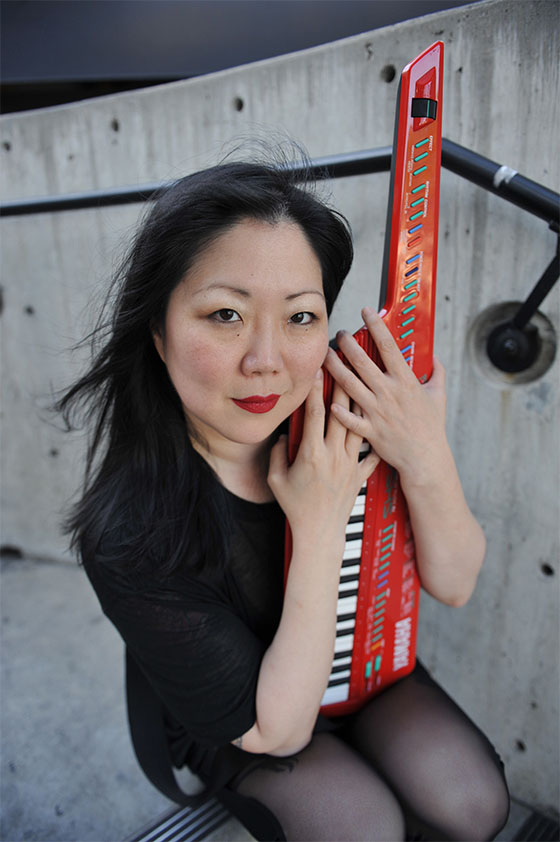 Margaret Cho is one of the few recognizable female comedians in America, and has lasted decades by injecting her brand of funny into everything from scripted sitcoms to reality television. So, when given the chance to ask The Cho a few questions during her preparations for the Grammys on February 13, we here at Gay-Nerds were more than ecstatic to toss her a few queeries.
Gay-Nerds: Is there difference between doing stand up for gay or straight audiences?
Margaret Cho: Not for me, at least I haven't noticed a difference but I act like everyone is gay because they are! Or they should be!
G-N: Have you ever done stand up to any nerd audiences? What is the nerdiest joke you have ever made?
CHO: I have done a lot of shows for nerd audiences! Probably the nerdiest jokes I have are ones about my Korean mother!!
Last year, after dabbling in music during her VH1 TV show, Cho decided to put out an entire album full of music, combining all-stars from both the music and comedy scenes to make Cho Dependent, the Grammy-nominated album that is every bit as funny as it is musically coherent.
G-N: It must be pretty exciting to have "Cho Dependent" be nominated for a Grammy. Congratulations! I remember that episode for your show when you made a pop song but didn't want to release it, What made you change your mind and decide to do songs for Cho Dependent?
CHO: The song I recorded on The Cho Show wasn't one I wrote, so it was different than the songs on Cho Dependent which were all mine. The album is very personal and triumphant and I loved making it!
To help promote the album, Margaret released "Captain Cameltoe" (feat. Ani DiFranco) as a single and accompanied the song with an awesomely nerdy music video depicting the fictionalized Cho and DiFranco thwarting evil doers with tons of references to other female crime-fighters.
G-N: The video is awesome. Where did you get the idea for the song come from?
CHO: Thank you! Ani and I wanted to do a very hot fun love song and it was such an awesome beat! I absolutely love the song and it was amazing to collaborate with her.
G-N: I was completely taken by surprise at all the nerdy references in it. I pretty much nerdgasmed all throughout the video. Would you consider yourself a nerd? How hardcore of a nerd are you?
CHO:Yes I'm a hardcore nerd through and through. I remember haunting comic book stores in 1982 and collecting vampirella!!
G-N:Random question, if you could do any comic book superhero, who would it be?
CHO: Its all about Wonder Woman when she was still on that lesbian island.
During her career as a comedian, Cho's developed into one of the more outspoken and consistent celebrity voices in support of the LBGT community. While competing on Dancing With the Stars, her parter, Louis van Amstel even vented that she may have been voted off because of her choice to make a routine about Pride.
G-N: We know you're very outspoken with your compassion toward the struggles that gay and lesbians face everywhere (like your It Gets Better video and your dress for DWTS). Is there anything special you might like to say to those individuals who have the double whammy of being both gay and nerdy?
CHO: Gay nerds are the best! Its a privelege to be a gay nerd! We must be proud! Life can be hard sometimes but I'd so rather be a gay nerd than anything else!
And that's why we nerdgasm for Margaret Cho. She's the loud, funny, brazen friend that we all want to say everything that's in our head. Her longevity in the entertainment industry is a testament to her savvy career choices and original voice.
Discuss her in the forums!
Tags: Cho Dependent, comedy, Dancing With the Stars, Interview, Margaret Cho, Music, nerdgasm, nerds, The Cho Show