You know what really gets under my skin?
The new direction that DC is taking Wonder Woman in.
It all started back around June last year when they redid her costume. They rebooted the Wonder Woman series by retconning her origin story (or is it another dimension or something, who knows) and gave her new duds to match.

Back then,
I had some pretty choice words to say about the entire thing
. Their reasons behind the change were that they wanted to make things more practical and they wanted it to appeal to the modern woman. I pretty much hated it (and I still do but I've warmed up to it slightly). It all boiled down to fact that in an effort to make things look more youthful and modern, they lost a lot of the visual impact that she had as an icon.
So you can imagine my absolute horror and nerd twitching when they announced the concept for the new Wonder Woman TV series:
"The project is described as a reinvention of the iconic D.C. comic in which Wonder Woman — aka Diana Prince — is a vigilante crime fighter in L.A. but also a successful corporate executive and a modern woman trying to balance all of the elements of her extraordinary life."
The series is going to be written by David Kelley who wrote shows like Boston Public, The Practice and Ally McBeal.

I understand on a fundamental level what they're trying to do. They want Wonder Woman to appeal to the female demographic and hook new readers and fans by making her more approachable and relatable. I just find that entire scenario problematic because in order to aim for new fans, they're watering down this amazing icon. Wonder Woman is
the
quintessential female superhero. She'd kick tons of ass and she would stand as an equal to all the male superheroes out there.
So really, when I close my eyes and imagine Wonder Woman,
I don't see this: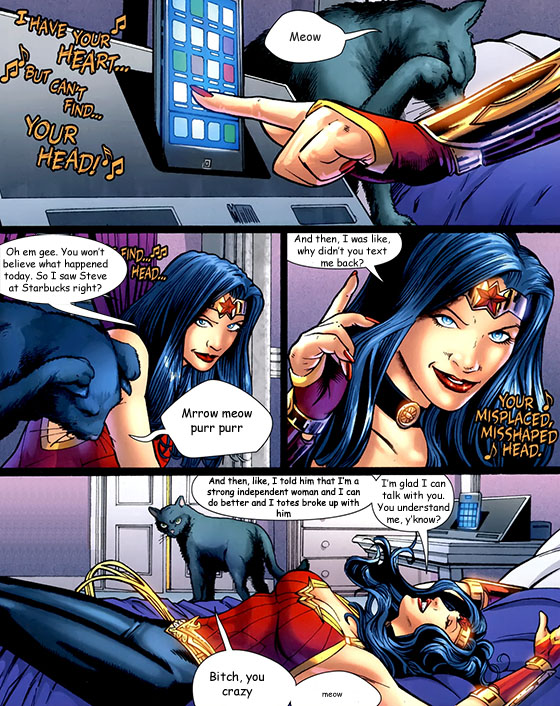 I see this: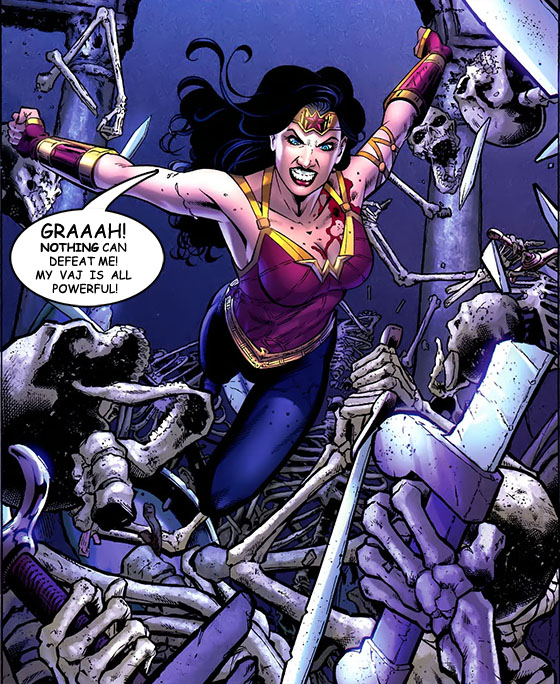 When people reach the same level of her awesomeness, you don't tell them to be more "normal". She's a freaking pop culture feminist icon. People like that are not icons because they're like everyone else, they're icons because they're something you aspire to be.
Honestly though, the only time that I feel like they did justice to her character was during the Justice League cartoons. She was written amazingly there so this whole crap fest just feels like a step backwards. How much of a step backwards?
"Long ago, government man Steve Trevor crashed onto Wonder Woman's island and brought her back to New York, but now they've split up. She still loves him, though, and it's obvious that their relationship is going to be a focus."
Ugh.
Discuss this in the forums
Tags: david kelley, Nerd Rage, nerdgasm, redesign, tv, wonder woman