Welcome to "Gay of the Week," where we highlight LGBT characters in film, television, comics, anime, and video games. This week, we're looking at everyone's favorite Shameless couple, Ian Gallagher and Mickey Milkovich, or as their fans call them, "Gallavich."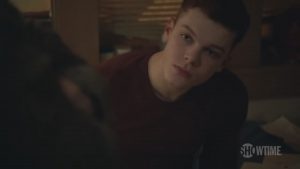 For those not in the know, Shameless is a Showtime series about the perpetually-down-on-their-luck family, the Gallagher's.  Ian (played by Cameron Monaghan)starts the show off as the closeted member of the Gallagher clan, having an affair with an owner of the convenience store he works at.  As this relationship ends, Ian starts making his way toward Mickey.

Mickey Milkovich (played by Noel Fisher) is introduced to Ian when Mickey almost beats th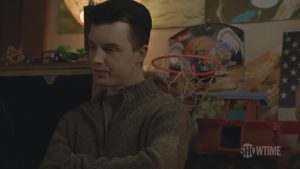 e crap out of him after Mickey's sister accuses Ian of assaulting her.  Once that's cleared up, the two begin hooking up.  A lot.  Being the tough guy that he is, Mickey takes a strict "no homo" stance to the whole affair.  Ian persists, until a boiling point hits and Mickey beats the crap out of him again.  Ian lies about his age and enlists into the army, which forces Mickey to realize how much he misses him.  Mickey finally admits his feelings for Ian and comes out, however, the two haven't had a happy ending just yet.
While still on the down-low, Mickey's father discovers the two and beats his son, forcing him to have sex with a Russian prostitute while Ian watches.  The prostitute gets pregnant, and Mickey is forced to marry her.  After Mickey comes out, Ian moves in with him and the Russian.  Things are going (relatively) well, until a bout of depression hits, and we find out Ian may have bi-polar disorder.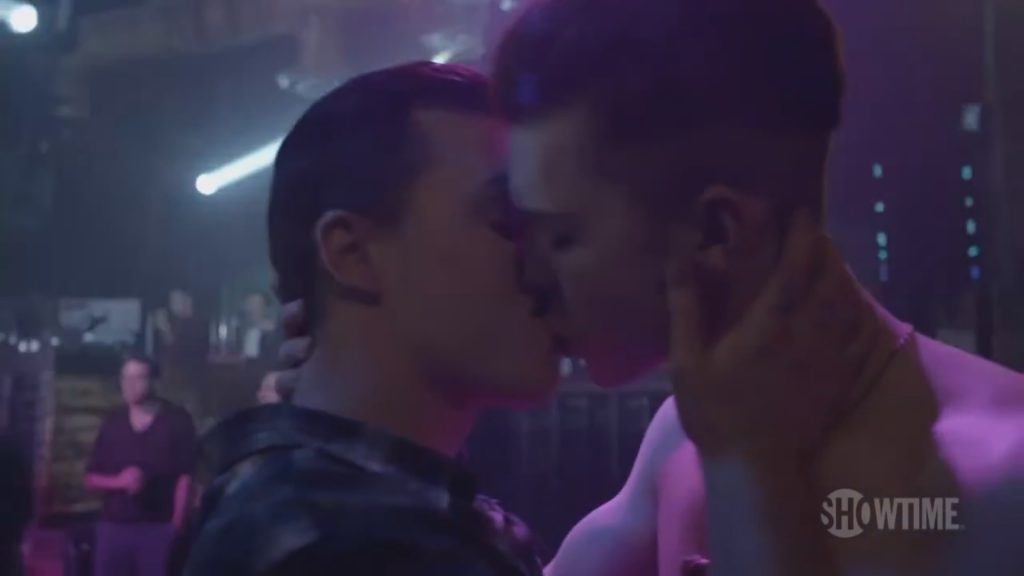 The "will they or won't they" trope has been around as long as television, but Shameless puts such a clever spin on it with this gay couple.  It's been refreshing to watch two gay kids grow up together and form a relationship, especially a relationship that's far from perfect.  You can learn a little more about the awesomeness that is Gallavich from this video, and Shameless itself is currently in its fifth season on Showtime.
Have a gay character you'd like to see covered?  Hit us up in the comments!