When I first heard that JLA: Tower of Babel was being made into the first DCAU movie of 2012 I was ecstatic. Then I was worried. Having something dear to you remade into another medium is always a bit risky. I learned that after watching the 2nd and 3rd Narnia movies.
JLA:ToB holds a special place in my heart as it was the very first comic I ever bought myself. I take that comic very personally and still hold it in high esteem and consider it proof that Batman is more than just "some guy with money." Batman's planning, dedication, and resourcefulness put him among the world's finest.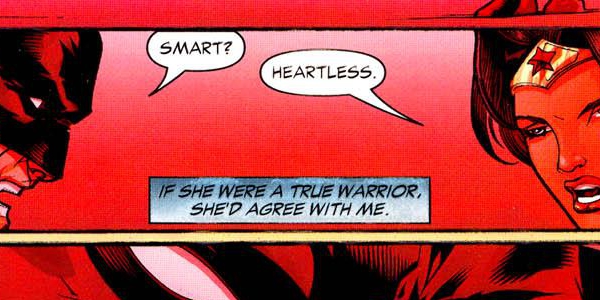 Tower of Babel is the story of Batman's paranoia and duplicity against the other members of the Justice League. Batman has developed non-lethal but completely incapacitating back-up plans in case the other heroes "go rogue." He has seemingly spent years analyzing his team members' weaknesses and strengths. He has developed measures to send Wonder Woman into cardiac arrest, give Flash endless seizures, turn Plastic Man to crumbs, set Martian Manhunter on fire, paralyze Superman with crippling agony, use Scarecrow toxin to give Aquaman hydrophobia, and blind the Green Lantern.
Ra's Al Ghul has stolen these plans and used them against the Justice League to keep them from interfering with his latest scheme to have mankind destroy itself. Ghul has taken the corpses of Batman's parents and is threatening to lower them into one of his Lazarus Pits should the Batman not comply.
Justice League: Doom is already setting off some warning signals as Cyborg, Bane, Cheetah, and Metallo are set to appear, though they were not in the original story arc. Another nitpicky issue I have is the inclusion of Hal Jordan as the team's Green Lantern instead of Kyle Rayner. Rayner has always been my favorite GL and seeing him pull off some badassery and assert himself to the other members of the team will be missed. A small consolation is that Nathan Fillion will be voicing Hal Jordan again after portraying him in Emerald Knights. Plastic Man is also not set to appear so the League will be missing it's funnyman, unless The Flash, voiced once again by Michael Rosenbaum, will be the League's comic relief as he was in the Justice League cartoon. I'm sensing some disappointment comparable to my let down with the Superman: Doomsday DVD.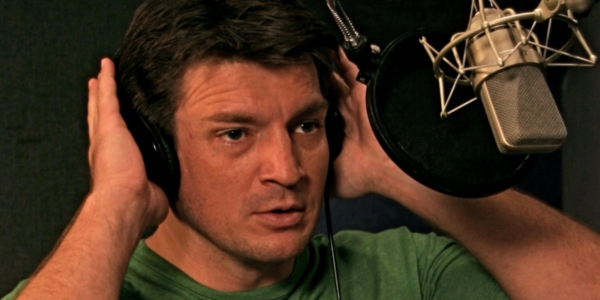 The release  is set for spring 2012; we'll have more news for you as it surfaces. The trailer for Doom is going to premier on October 14th at the New York City Comic Con and will be on the upcoming Batman: Year One DVD.
Are you excited or off-put by having one of the League's greatest crisis made into a DCAU movie?
Tags: Batman, Comics, DC, dc comics, DCAU, Doom, DVD, Justice League, Michael Rosenbaum, Nathan Fillion, Tower of Babel